We are honoured that the Prime Minister of the United Kingdom, Rt Hon Boris Johnson MP has given his support to the annual Emergency Services Day. We thank the Prime Minister for his support.
Rt Hon Boris Johnson MP, Prime Minister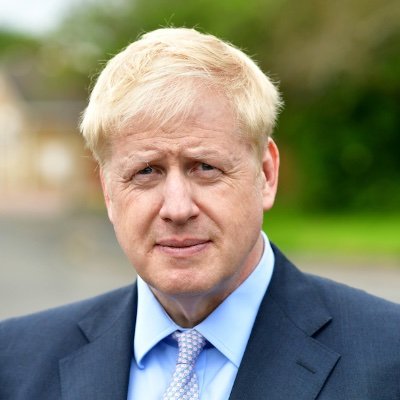 "It takes a very special kind of person to put your life on the line for a complete stranger. Yet that is what we see day in, day out from the remarkable men and women of our emergency services. You protect us from harm, deliver us from danger, and tend to us in our hours of need. And you do so without hesitation or complaint – if we dial 999, we know you will be there for us.
"I know the dedicated men and women of the Emergency services did not get into this line of work for the accolades or applause. You are heroes of British life, doing what you do not for the plaudits but out of a sheer sense of duty and a determination to serve the public.
"All of us in this country owe each of you a debt of gratitude. So it is only right that, on Emergency Services Day, we celebrate your work and, as a nation, say a huge "thank you" for doing so much for so many."
First Ministerial Support for 999 Day
"Our emergency services perform some of the most demanding and vital work in order to protect us all. It is entirely right that the extraordinary commitment, courage and selfless dedication they demonstrate should be honoured. I am pleased to give my support to the 999 day." FIRST MINISTER OF SCOTLAND, Rt Hon Nicola Sturgeon MSP
"I am honoured to give my support to the 999 Day. With the ever-present threat of major incidents, we need to be increasingly mindful of, and indebted to, the bravery and courage of emergency services personnel who put their own lives on the line every day to protect the safety of the public." FIRST MINISTER OF WALES, Rt Hon Mark Drakeford MS
"We are indebted to our emergency services who daily endanger their lives to ensure our health, safety and well-being. Sadly, there have been many from our Fire, Police, Ambulance, Health and Coastguard emergency services who have died whilst on the call of duty. It is important we remember their sacrifice and dedication to their profession. Particularly during our darkest days in Northern Ireland when men and women left their families never to return from duty. We owe a gratitude to the brave men and women who have worked in our emergency services."
FIRST MINISTER OF NORTHERN IRELAND, Rt Hon Arlene Foster MLA