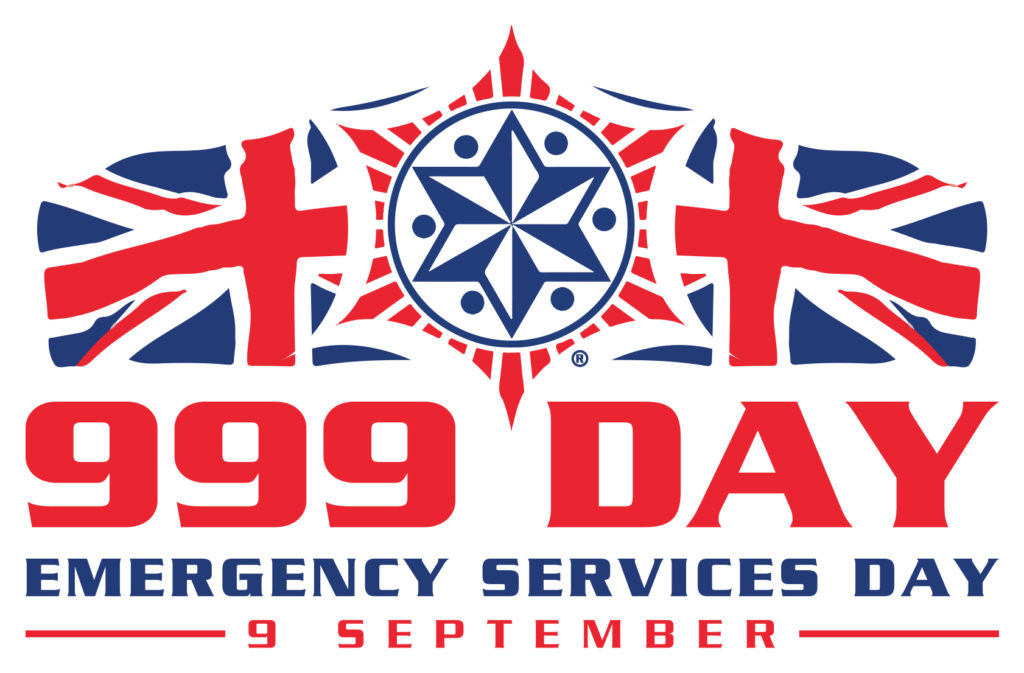 EMERGENCY SERVICES DAY – 9th SEPTEMBER each year.
Emergency Services Day (also known as 999 Day) is a national day across the UK. It is supported by HM The King, HRH The Prince of Wales, the Prime Minister and First Ministers of Northern Ireland, Scotland and Wales.
999 Day is your chance to support the heroic men and women of the NHS and emergency services.
#999Day promotes the work of the emergency services, promotes using the emergency services responsibly, educates the public about basic lifesaving skills, and promotes the many career and volunteering opportunities available.
Volunteers are an essential part of the emergency services family and they play a core part in keeping Britain safe. 999 volunteer roles include; Special Constables, Retained Firefighters, NHS Community Responders, St John Ambulance, RNLI, Search and Rescue and Coastguard volunteers.
The Emergency Services Day:
Promotes our 999 heroes who serve / have served.
Promotes career and volunteer opportunities across the emergency services.
Promotes using the emergency services responsibly.
Educates the public on essential life-saving skills.
Promotes emergency services charities and the work they do.
Promotes campaigns being run by frontline emergency services.
Who's behind the 999 Day?:
Tom Scholes-Fogg is the Founder and Chief Executive of the Emergency Services Day. He decided to set the day up after discovering that there was no annual day across Britain to honour our 999 heroes. Tom then secured the support of the then Prime Minister, Theresa May, who backed his vision. 999 Day was enormously honoured to have had the support of Her Late Majesty Queen Elizabeth II, and is honoured to have the continued support of Their Majesties King Charles III and Queen Camilla, and His Royal Highness The Prince of Wales. Tom is also a police officer within a major English police force, and was previously also a member of the Special Constabulary.
Keith Fraser is the Deputy Chief Executive of the Emergency Services Day. He served as a senior police officer and is currently the Chair of the Youth Justice Board of England and Wales, having been appointed by the Lord Chancellor and Secretary of State for Justice in April 2020. Keith is also Chair of the 999 Cenotaph.
Click here to read the biographies of the 999 Day's Directors and Non-Executive Directors.
How 999 Day is managed:
Emergency Services Day is a registered non-profit company in England and Wales. All money raised from the sale of 999 Day flags goes back into promoting 999 Day and promoting the work being done by 999 and NHS personnel across the UK. Our company number is 13202175 and our registered office is 999 Day, Office G8, Middleton Police Station, Oldham Road, Manchester, England, M24 1AY.