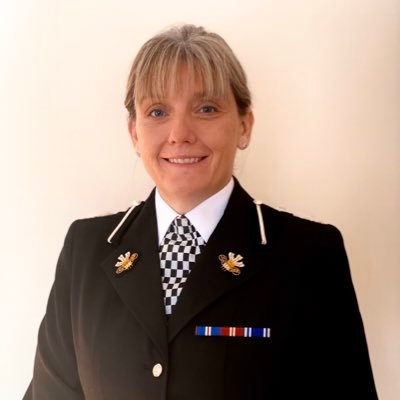 Amanda Blakeman
Non-Executive Director (Policing)
Amanda joined West Mercia Police in 1992 and throughout her career has held various posts. She spent the first 11 years of her service gaining an invaluable amount of experience and knowledge across a variety of roles as a police constable.
In 2003 she was promoted to sergeant and, since then, across a number of ranks, has led teams in delivering critical services to communities. She has held the responsibility for intelligence and proactive functions and has been a Senior Investigating Officer as part of the Force Serious and Organised Crime Unit. In 2008, seconded to the West Midlands Regional Intelligence Unit, she led the development of the critical processes around identifying and disrupting Organised Crime Groups. In addition she has led the delivery of policing operations on a local level as a Local Policing Area Commander. She has also held the roles of Head of Public Protection and Head of Operational Support for West Mercia Police and Warwickshire Police. She has been a Tactical Firearms Commander and is now a Specialist Strategic Firearms Commander.
Amanda has a Bachelors in Science with Honours in Crime and Criminology.
Amanda was appointed as Deputy Chief Constable for West Mercia Police in February 2017 having previously been Assistant Chief Constable for Local Policing, since October 2014, for Warwickshire Police and West Mercia Police.
More recently and prior to the recruitment process here in Gwent, Amanda was West Mercia's Senior Responsible Officer for Transformation and is incredibly proud to lead the NPCC Serious Organised Acquisitive Crime and Disability portfolios.
Amanda was appointed Non-Executive Director (Policing) for 999 Day in September 2021.