Welcome!
Welcome to the website for the official emergency services day, part of the National Emergency Services Memorial, a Registered Charity in England and Wales (1172996). The NESM and 999 Day launched at the emergency services show in September 2017.
The Emergency Services Day will begin at 9am on 9th September annually (9th hour of the 9th day of the 9th month). The first 999 day will take place in Heaton Park, Manchester. Visit the Get Involved page to find out more! We're delighted to have launched the Emergency Services Day Flag – click here to read about its design and purchase a copy.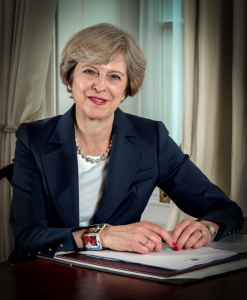 Message from The Prime Minister, Rt Hon Theresa May MP
"I'm proud to support this National Memorial and the creation of an official emergency services day. The men and women of our emergency services are there for us when we need them most. As a nation, we are indebted to them for their courage and their sacrifice and it is absolutely right that we should honour their incredible service in this very special way."
We are honoured that the Prime Minister of the United Kingdom, Rt Hon Theresa May MP has given her backing to this Official Emergency Services Day campaign, and to the National Emergency Services Memorial. We thank the Prime Minister for her support, we too thank her Prime Ministerial predecessors for their backing on the NESM campaign; David Cameron, Gordon Brown, Tony Blair and Sir John Major.
What is Emergency Services Day?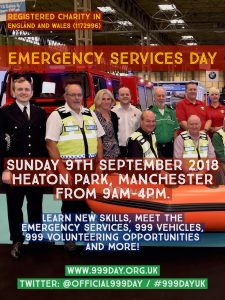 Our aim is simple, to promote the work of the emergency services, promote efficiency, educate the public, and promote volunteering opportunities. Volunteers are an essential part of the emergency services and they play a core part in keeping Britain safe. Such volunteering roles include; Special Constables, Retained Firefighters, NHS Community Responders, St John Ambulance, RNLI, Search and Rescue and Coastguard volunteers.
Whilst we are part of the Emergency Services Memorial, the 999 Day is an excellent opportunity for other emergency services charities to fundraise, raise their profile and participate in this event. Inspired by the Armed Forces Day, we are proud to support and promote the excellent work carried out by our emergency services across all four corners of the UK.
To get involved in Emergency Services Day check out this page. Why not also like us on Facebook: @Official999Day, and follow us on Twitter @Official999Day.
Proudly supported by: